Insurance services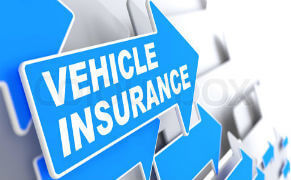 Engaging a specialized packing and moving service is very significant to make certain that the baggage of the customers are transported undamaged and timely. However, even after all the preventive measures taken by the company, there is always a trivial possibility of the goods getting spoiled, shattered or misplaced.
It is here only when one needs to insure his or her belonging while transporting them through any of the packers and movers companies. Though indemnity cover cannot avoid damage or loss, but it can facilitate the customer in recuperating the losses. Therefore, having an appropriate indemnity cover during the relocation process is just not a good idea but it has become a requirement in today's era. Having a good indemnity cover for one's belongings before transporting them to other locations will not only protect you from inadvertent losses, burglary, setback and natural disasters.
We at Angel Packers and Movers not only provide safe transportation of the baggage of our customers but also indemnity cover services in case of any damages caused to the luggage due to accident, fire or theft. We not only put together all the necessary documents for indemnity cover but also give advice to our clients for completing this process of indemnity cover, thus saving their time and cost.
Being a well known and client friendly company, we take whole accountability of the shipment of the possessions of our customers. Whether the items are fragile glassware or the heavy machinery we provide indemnity cover for all kinds and types of items that are to be shipped or relocated to some other location. Our customers are our worth and hence we offer them this value added indemnity cover for all of their goods that are being relocated. One of our major concerns is that any harm caused to the baggage of our valued customers either due to natural calamity or accidents or due to theft or burglary must not be a cause of botheration to our valued customers.
Under our insurance services we offer many services to our clients. Our insurance services include:
We undertake complete responsibility of the documentation of the insurance documents on the behalf of our customers, thereby saving their valuable time and cost.
We also offer support to our customers in assessment of their valuables before insuring them. In this way we build up the belief of our clients on our honesty and truthfulness.
For protecting the valuables of our customers during the relocation process, we not only ensure their proper relocation but also ensure that each of the items that are to be relocated is properly insured.
We at Angel Packers and Movers not only help out our customers in relocation of their items but also help in removing their stress by providing them with the suitable indemnity cover for their domestic or official goods. Once a customer opts for our packing and moving insurance services, we take full charge of their goods and try to relocate them safely. But in case of any kind of damage caused either due to accident or theft we provide indemnity cover to our clients irrespective of the type of loss or number of items lost or damaged. If the items that are relocated are found to be damaged either during their movement or after their delivery to the desired location then we take full responsibility of the loss done to the customer and we at our company pay a certain sum of insurance money to our clients. This sum of insured amount is delivered to our client within a stipulated time as given under our rules and regulations.