Packing and Moving Services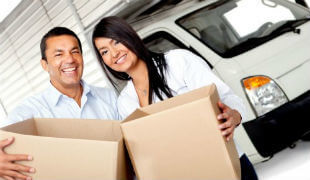 Packaging of goods before relocating to some other location is a very important factor in a Packers and movers business. It not only requires skilled workers but also requires patience and expert guidance before and after packaging of goods. It is of the most important aspect to take care of all safety precautions before packaging of goods. Care should be taken for even smaller details while packaging processes.
During packaging process premium quality of packaging materials like wrapping papers, cartons and other materials must be used with utmost care and precaution so as to avoid any sort of damage that may occur with any product. The type and quality of goods to be packed should also be taken care of. Professionally trained personals must be hired for the job of packaging under the supreme guidance of industry trained professionals. These industry trained professionals must also look into the safety measures be taken for packaging of goods of different quality so as to prevent any damage to any good during relocation.
Once the goods are packed their relocation to some other location is another important aspect in the business of packers and movers. The experts must look into the matter as to which vehicle is to be used for relocation purposes. The amount of space one can get on the vehicle so that all packed goods can be placed over the vehicle.
At Angel packers and movers, our expert and trained personnel use top quality packaging materials like wrapping papers, cartons, wooden boxes, sealing tapes, staplers and many other things so as to maintain the safety of the goods. Our packaging people are proficiently skilled to handle every kind of packaging needs ranging from household goods to official goods and from electronic appliances to stationary items or glass items. All the packing processes is done under our expert guidance and administration of our packaging experts.
We also provide our clients a carrier service by which they can easily shift their goods from one place to another. Once the goods are properly packaged our expert team of loaders takes care of the loading process before moving on to some other destination. We, Angel Packers and Movers, offer secure and on time relocating services .Once we take any task is taken up by us, we make sure that our client leaves all his worries in relation to relocation of goods by offering prompt delivery schedules at client location. After the vigilant packing the transportation of goods is also very important. Just like packaging, relocation of goods also needs a good amount of care. Angel Packers and Movers promise our customers to take utmost care and safety measures while packaging of goods and their relocation and promise them a damage free delivery of goods.