Warehousing Services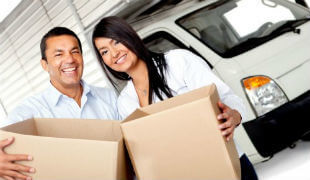 Many a times there is need of storing the goods for a certain time period. This time period may be of short term duration or for long term duration. Depending on the client requirements certain companies offer warehousing services for different time frames.
Angel Packers and Movers offer best warehousing and storage services for storage of goods for a specific time frame. We offer outstanding warehouse facility and storage go-downs with complete safety measures and sanitation. We attempt to keep client liking and meet approved agreement requirement and make sure that all on-site safety and security regulations are fulfilled.
We offer storage capacity not only for a short term period but also for a long period of time. Depending on the client's requirements, we can provide warehousing facilities to safely store the goods of our clients in a clean, safe and secured environment.
We offer our clients three types of storage facilities:
Short Term Storage
Long Term Storage
Safety of Goods
Short Term Storage
Under our short term storage plan we offer our clients all the amenities required for short terms storage of goods. The short term storage period is a momentary phase in which goods are kept in the warehouse until they are finally settled down by their owners at their offices. In a short period of time we provide all necessary facilities to our clients when the goods are to be kept for a short term period. Such services include unloading the goods from the carrier, placing the goods in the warehouse and keeping a vigilant eye on the goods to safeguard them against any loss or theft.
Long Term Storage
Under our long term storage plan we offer our warehouse to those clients who are looking for storing their goods for longer durations like that of a month or more. We provide our clients all sorts of facilities required for long term storage of goods. Generally the long term duration for which goods are to be stored is pre-defined. An agreement for the same is created which needs to be renewed and re-confirmed after its expiry. The client can store any kind of goods in the warehouse as declared under the contract along with the quantities of different goods.
Safety of Goods
As a warehouse service provider, Angel Packers and Movers make sure that the goods that are stored by the client in their ware house are kept safely. All safety precautions regarding storage of goods written under contract are taken care of. We provide round the clock security not only in form of locks but also take up other precautionary measures like automatic door system, biometric security systems and expert security services are also taken up as and when required. We can manage nearly all varieties of goods storage proficiently. We also offer our clients 24 hours security facility with no humidity and anti-rodent, insect-free environment.